Our Crew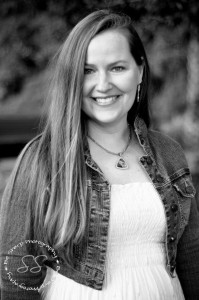 Kathryn
Founder & Executive Director, Healing Harvest, L.L.C.

Natural Health Coach, Researcher, Lecturer, Author, Creative Chef
Known as a visionary and entrepreneur, Kathryn fuses her high creativity and passion to bring the education of natural healing and the benefits of raw foods to many.  She inspires others to live a healthy lifestyle, by having learned from her own miraculous healings and those of her children, as she shares the latest scientific truths and giftedly guides others to fill in missing gaps in their own health journey.  Kathryn is a faculty member of BodyMind Institute and is currently working on her very own Certification Course(s).  (Stay tuned for launch info!)
Kathryn has earned the following certifications:
Sports Nutrition, BodyMind Institute (2014)
Raw Food Nutrition Science, Health Education Consultant, Business Development, and Raw Food Culinary Arts- The Graff Academy of Raw Food Education (2011)
David Wolfe Certified Raw Nutritionist (CRN), BodyMind Institute (2010)
She has also taken classes from Western Master Herbalist 7Song.  
Kathryn held her first research job in environmental (EMF's) and cellular studies in 1990 ,while studying pre-med and music performance at the University of Central Florida.  This lead to a lifetime love of health research.  She enjoyed training with and competing on UCF's national champion collegiate rowing team.
She has done over 1,500 hours of independent research. Some of her clients include those simply trying to pursue a healthier lifestyle, to those with: cancer, allergies, babies with colic, children with behavioral issues, fibroids, hormonal issues (men, children, and women), anemia, marathon runners, those desiring a healthy pregnancy, seizures, and various other conditions. While some clients include those that have a medical diagnoses but don't feel they have gotten adequate results from traditional methods, others come from the best holistic/alternative practitioners, and yet others have no distinguishing diagnoses.  Kathryn finds much reward in helping people understand their body, their food, and helping them overcome their pain and challenges through self-discovery, food science education and lifestyle changes.
Kathryn has over 15 years of part-time teaching experience in classroom and private settings including classical education, children's choir, dance, drama, public speaking, film, and music for the young and young at heart.  She is an accomplished musician and has enjoyed performing for small gatherings or thousands on various instruments and vocals, including weddings, special events, and worship.  She was inducted into the International Thespian Society through her experience as an actress in high school, and later uncovered a dormant multi-media monster almost two decades later working on several short films and doing voice over work- which remain burning passions.  Kathryn is a mother of five children and has home educated for over 13 years.  She is Founder and 8 year past-President of  Vine Ripe Kids, a not-for-profit 501(c)3 charitable organization, which has served hundreds of Central Florida homeschooling families since 2006.
---
Sasha
Independent Contractor
Certified Personal Trainer
Sasha holds the following Certifications:
Personal Trainer- National Academy of Sports Medicine (NASM) (2015)
Raw Food Nutrition Science, Health Education Consultant, Business Development, and Raw Food Culinary Arts- The Graff Academy of Raw Food Education (2011)  
---