Our Crew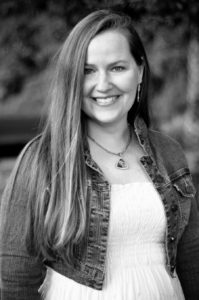 Kathryn van Zwieten
Founder & Executive Director Healing Harvest, L.L.C.

Natural Health & Life Coach, Researcher, Lecturer, Author, Creative Chef
Known as a visionary and entrepreneur, Kathryn fuses her high creativity and passion to bring the education of natural and restorative healing to many.  She inspires others to live a healthy lifestyle, by having learned from her own miraculous healings and those of her children, as she shares the latest scientific truths and giftedly guides others to fill in missing gaps in their own health journey. Helping others achieve their 'highest human potential' is her mission. Her favorite question is, "What is humanly possible?"- because she is ready to trail blaze to find out. 
Kathryn's most passionate areas of interest include human brain development beginning in the womb, biological pathway communication (cellular and relational), mitochondrial restoration, the gut/brain axis connection, epigenetics/nutrigenomics, genetic SNPs, consciousness and quantum physics.   
Certifications:
NLP (Neuro-Linguistic Programming)/Life Coaching (2019)
Mitochondrial Biophysics (2018)
Sports Nutrition – BodyMind Institute (2014)
Raw Food Nutrition Science, Health Education Consultant,
Business Development, and Raw Food Culinary Arts-
The Graff Academy of Raw Food Education (2011)
David Wolfe Certified Raw Nutritionist (CRN), BodyMind Institute (2010)
Education:
University of Central Florida (2019-present), Neuroscience Psychology
University of Central Florida (1990-1994), Pre-Med & Music Performance
Experience:
UCF Rowing Team- 1990-1991
Medical & Health Research- 1990-present
Parent- 1992-present
Married- 1992-present
Educator- 1995-present
Coach/Health Educator- 2008-present
Team Building/Leadership
Freelance Musician
Freelance Photography
Voice Over/Film
Speaker/Presenter-
     Vitamin Shoppe, Heart 2 Heart Birth Center, Central FL Earth Day,
Central,  FL Veg Fest, Florida School of Holistic Living, Health & Wellness
Seminar, Optimal Brain Function Seminar, Home Grown Kids, Vine Ripe
Kids, Orlando Home Educators, Shepherd's Hill Academy

Philanthropic & Charitable Endeavors:
Served 10,000 volunteer hours as Founder and 8-year past-President of  Vine Ripe Kids, a not-for-profit 501(c)3 educational & charitable organization, which has served hundreds of Central Florida homeschooling families since 2006.
More:
Kathryn held her first research job in environmental (EMF's) and biological cellular studies in 1990 while studying pre-med and music performance at the University of Central Florida.  This lead to the start of a lifetime love of health research. She enjoyed training with and competing on UCF's women's national champion collegiate rowing team and performing with the UCF Wind Ensemble and Flute Choir throughout the state.
She has completed thousands of hours of independent health research.  While some clients include those that have a medical diagnosis but don't feel they have gotten adequate results from traditional methods, others come from the best holistic/alternative practitioners, and yet others have no distinguishing diagnoses.  Kathryn finds many rewards in helping people overcome their challenges through self-discovery, education and lifestyle changes. 
Kathryn has over 15 years of part-time teaching experience in classroom and private settings including classical education, children's choir, dance, drama, public speaking, film, and music for the young and young at heart in professional and volunteer settings.  She is an accomplished musician and has enjoyed performing for small gatherings or thousands on various instruments and vocals, including weddings, special events, and worship.  She was inducted into the International Thespian Society through her experience as an actress in high school and later uncovered a dormant multi-media love almost two decades later working on several short films and doing voice-over work- which remains burning passions.  Kathryn is a mother of six children and has home educated for over 17 years, teaching virtually all grades.