About Us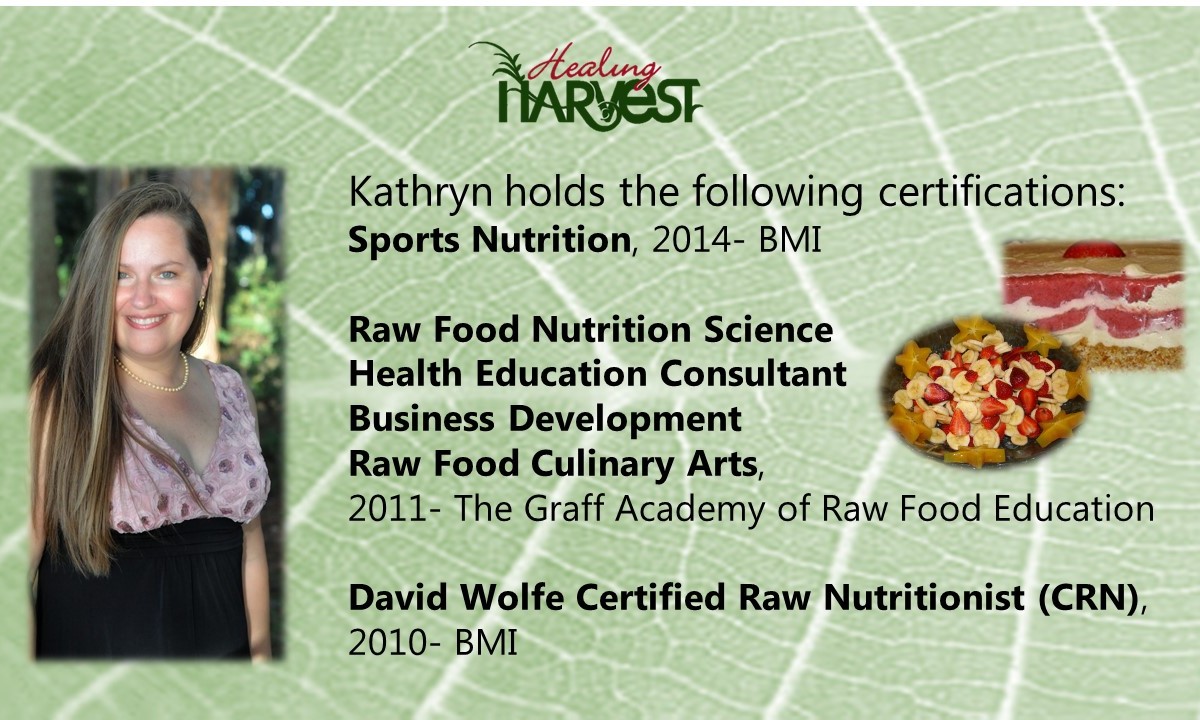 Welcome to Healing Harvest, leading the path to "cutting edge" natural healing research and education.
Pure Passion…

For Truth
For Holistic Health Freedom
For Natural Food that Nourishes the Body and Satisfies the Soul
We specialize in:
Natural Health Education
Equipping each person to find their unique "Healing Harvest" according to their individual needs

Individual or Family Health Education Consultations, uniquely customized per client or family

Serving Clients in Central Florida and around the US

Healing Harvest Journey to Health – Education Program (a series of 12 consultations, with the first and last session free; for groups, individual, or family)  A life changing experience!

Allergies and Gluten Free Living (beginning to advanced cases)

Healthy Hormones

Raw Food Science

Juicing and Detox

Healthy Pregnancy

Weight Loss

Regaining Energy

Health Restoration

Educating children through adults of any age

Cutting Edge Research and Health Science
Classes and Lectures
Workshops

Private or Public Lectures (via corporate lunch & learns, church groups, small groups, home "health" parties, etc.)

Customized Home Health Parties (Any health or food topic- choose from a list or create your own topic)

Tasting Classes
Natural and Sustainable Living
Various Topical Publications

Original Healing Harvest Recipes

Raw Food Nutrition and Preparation

Kitchen Organization (maximize your time by having a well-functioning organized kitchen, making places for items that will encourage your wellness journey)  

Organic Gardening (Hydroponics, Soil, Permaculture)
Community Services
School Education (Teens, Staff, Teachers, Parents)

Helping schools and private programs locate affordable, healthy foods

Raw Chef Education Training

(Coming Soon: Natural Living and Healing Chef Certification Program through BodyMind Institute)

Natural Health Career Exploration Consultations

Personal Chef Services

 (We work with you based on your needs and food preferences)
Kathryn@healingharvest.net
407-417-4630
Kathryn van Zwieten
Executive Director
Healing Harvest, L.L.C.
"Helping make the transition to natural eating and a healthy lifestyle an easy one for you and your family…"
~Kathryn van Zwieten- aka Chef Svana